Gold Vault Roulette
SPIN INTO A WORLD OF GOLDEN MULTIPLIERS
Introducing Gold Vault Roulette – the ultimate golden opportunity for players seeking thrilling entertainment and multiplied rewards!
This luxurious addition to our Roulette family is designed to captivate and dazzle with the opportunity of unlocking up to twenty precious Gold Bars multipliers per game round.
Gold Vault Roulette combines European Roulette with a high-payout RNG (Random Number Generator) element that adds an extra layer of suspense to the gameplay.
Every spin will reveal between five and twenty Gold Bars, each acting as a 50x multiplier. These multipliers will automatically be placed onto a random bet spot for a chance to win multiplied payouts.
Gold Bar Roulette allows up to three Gold Bars to be stacked onto a single bet spot, boosting the multiplier value up to 150x per bet.
And for those who crave even more, hope to uncover the elusive Super Gold Bar – worth an astonishing 500x! Let the golden adventure begin!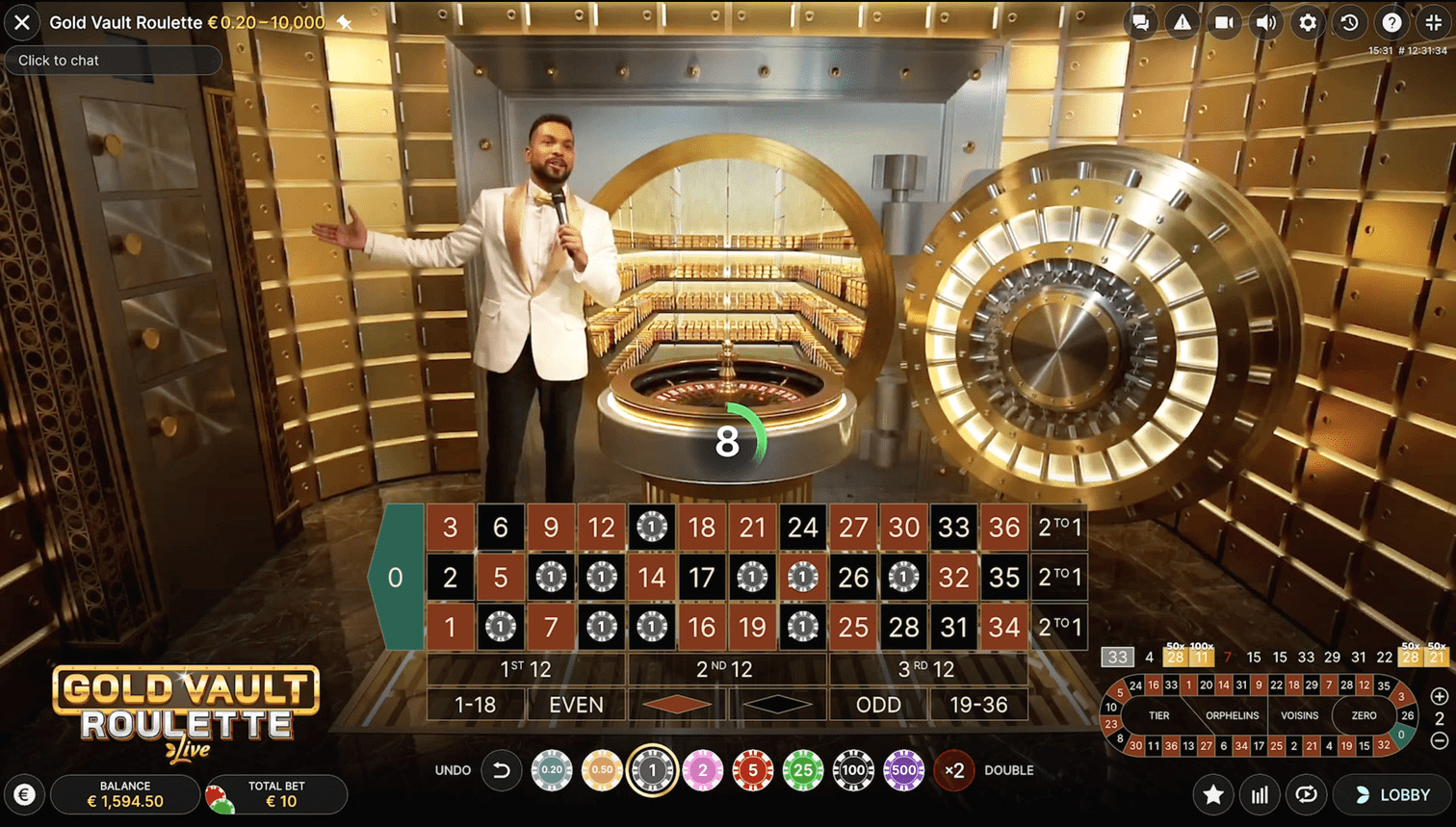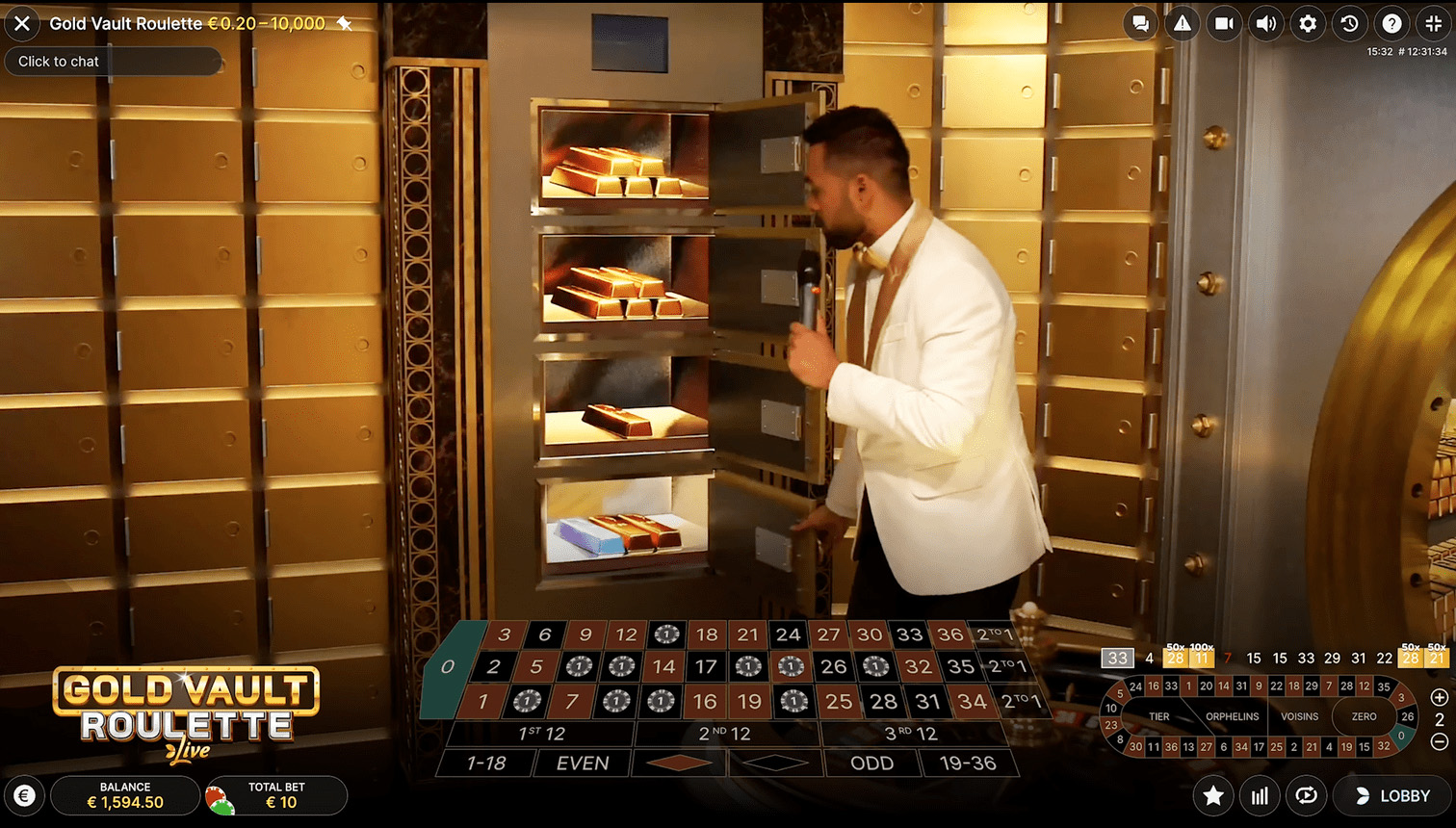 HOW TO PLAY
The objective of the Gold Vault Roulette is to predict the number on which the ball will land by placing one or more bets that cover that particular number. The wheel includes the numbers 1-36 plus a single zero.
You can place many different kinds of bets on the Roulette table. Bets can cover a single number or a certain range of numbers; each type of bet has its own payout rate.
START OF THE GAME
To participate in the game, place one or more chips on the betting grid.
After betting time has expired, the dealer spins the ball within the Roulette wheel and opens a safe with four boxes to reveal five to twenty randomly generated Gold Bars in total.
GOLD BARS
Each Gold Bar acts as a 50x multiplier and will automatically be assigned to a random bet spot.
Up to three Gold Bars can be stacked onto a single bet spot, allowing the total multiplier value to reach up to 150x.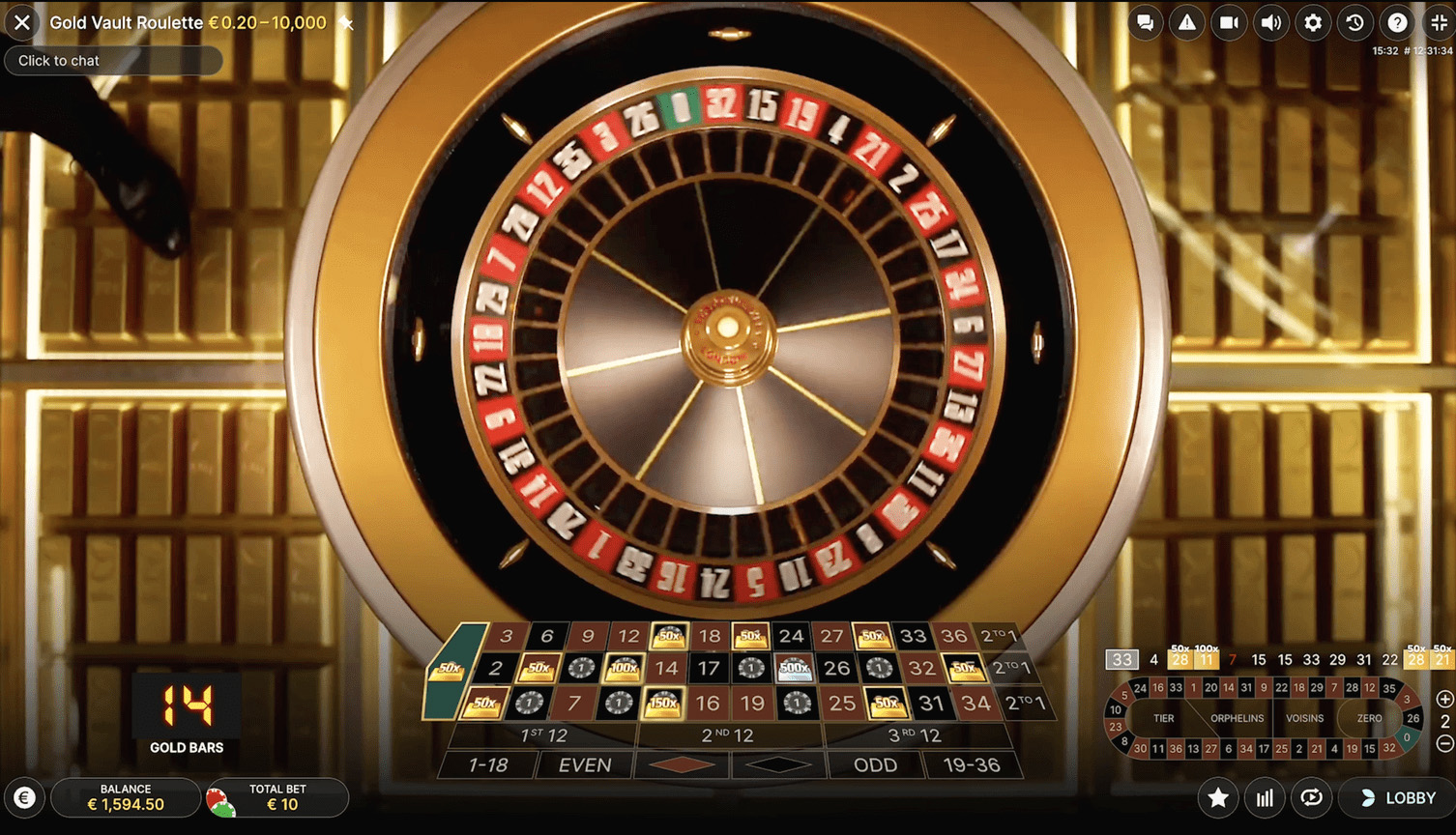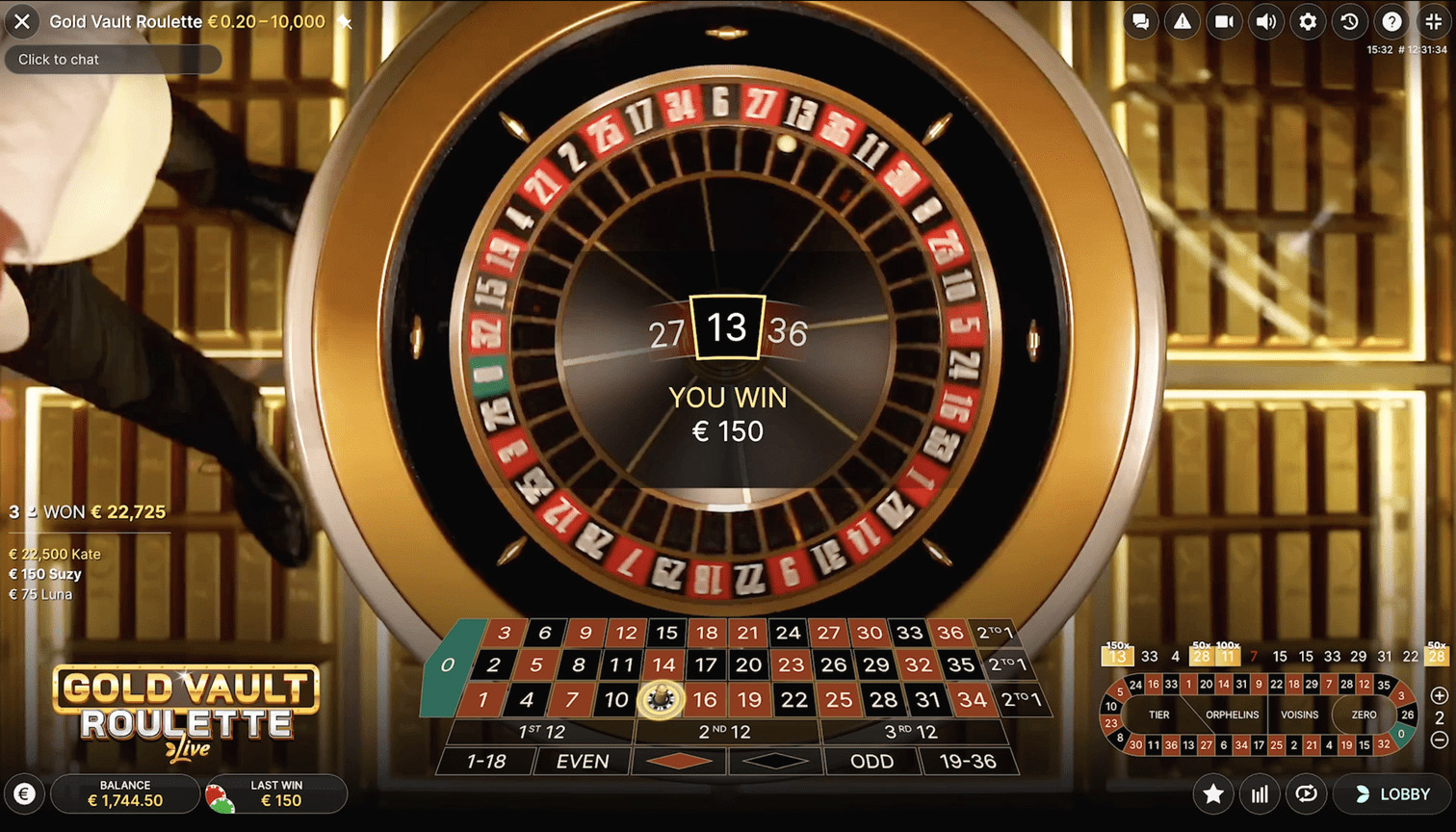 SUPER GOLD BARS
During certain game rounds, a rare Super Gold Bar may appear, worth an impressive 500x. However, only one Super Gold Bar per round can be revealed, and its multiplier will be randomly assigned to a bet spot.
Super Gold Bars cannot be stacked with Regular Gold Bars, and vice versa.
THE RESULT
The ball will eventually come to rest in one of the numbered pockets in the wheel. You win if you have placed a chip on that particular winning number.
If the winning number is covered with any Gold Bar multipliers, your payout is multiplied accordingly.
'Autoplay' is available if you wish to automatically play the same bets for a selected number of game rounds.
Release Date
August 16, 2023